by RHESA REYES
Nora (not her real name) was 27 when she carried her first surrogate baby for an American couple.
Her journey into surrogacy started in 2016 when she came across a closed Facebook group for surrogate mothers. She tried to join but was rejected immediately; surrogacy being taboo in the Philippines.
A few days later, a Filipina based abroad asked if she was still interested to be a surrogate. The offer: half a million pesos to carry a baby to full term.
For Nora, whose husband, a tricycle driver, only earned 200 pesos (approximately $3.83) a day with 3 kids to feed, the choice was easy.
"The total was half a million pesos (about $9,565)," Nora said in Filipino.
'Yun 'yung compensation ko po talaga pero bukod pa doon'yung monthly na ibibigay ng kliyente. May monthly ako na 10,000 pesos ($191)kasi nandoon 'yung check-up, pagkain ko po, pinag lilihian ko po. Transpo rinpo," Nora said.
(That was my compensation. I also got 10,000 pesos monthly for check-ups, food, transportation…)
The transaction happened online. Nora had to move to Manila to prepare for the embryo transfer. She met the intended black American parents of the baby and signed a contract with them. It had clauses that meant abandonment of her 3 biological kids for more than a year, no sex with her husband and a promise of no claim to the baby after birth.
After signing the contract, she flew to Greece to have the embryo transferred via in vitro fertilization (IVF).
At one point, she almost backed out of the deal but then thought better. Her own children at the time were just 1, 3 and 6.
"Kapos na kapos po kasi kami eh. Para rin naman sa mga anak ko ito eh, sa pamilya ko. Kahit papaano, may maibibigay ako sa anak ko," she said.
(We were destitute. I did it for my children, my family. At least I have something to give my kids.)
The whole 9 months was an emotional battle. The American couple was very kind, she recalled, providing her clothes, chocolates, everything she wanted. She was allowed to talk to her children via mobile phone or video conferencing but was mostly alone in a house for surrogate moms in the south of Metro Manila.
In 2017, she gave birth to a healthy baby boy - with the intended parents waiting outside the delivery room. After the birth, the baby's umbilical cord was cut and the baby handed over to the intended mother. There was no skin-to-skin for Nora, the most important first encounter of a mother and her newborn child. That privilege went to the child's intended mother.
"Pag labas [ng bata], nakapatong lang saglit dito. Siyempre, 'yung pag putol lang pero pagkatapos pasa na po agad sa kanila," she said.
(When I gave birth, the baby touched me briefly and then the umbilical cord was cut and the baby handed over to them.)
"Matres ko lang ang ginamit. Hindi ko po talaga inisip na anak ko ito, para hindi rin po ako ma-attach. Ganun po kasi pagka panganak, kukunin na sa'yo 'yan eh."
(They just used my uterus. I never thought of it as my baby so I would have no attachments. That's how it is, after giving birth, the baby is taken away from you.)
The Science of Surrogacy
Surrogacy is the process of carrying and delivering a child for another person. It is one of the reproductive technologies that provide relief for infertile couples, according to Rudie Frederick Mendiola, Kato Repro Biotech Center medical director.
"There are certain women who are not capable of carrying a pregnancy. Some may have had surgeries in the past wherein they had to remove their uterus. So they have ovaries, eggs but there's no uterus to carry the pregnancy. Surrogacy can help them," Mendiola said.
There are two kinds of surrogacy - traditional and gestational surrogacy. In traditional surrogacy, the surrogate mother cares for the embryo formed from an intended father's sperm and the surrogate mother's egg. In gestational surrogacy, the surrogate gestates an embryo formed from the intended mother's egg and intended father's sperm.
Embryo transfer is done through in vitro fertilization.
Depending on the preference and physical state of surrogates and intended mothers, embryo transfer varies.
After harvesting eggs from the intended mother, if the surrogate is in good physical condition and her uterus is ready, the embryo cultured from the egg and the sperm could be transferred right away. But for some, harvested eggs are frozen first and transferred days after. This is dependent on the fertility cycle of the surrogate mother.
"You get the egg, you fertilize it with the sperm, then you culture it, usually for a week. Then some would do a fresh transfer, meaning after the retrieval transfer agad sa'yo. 'Yung iba naman, i-freeze muna," Mendiola explained.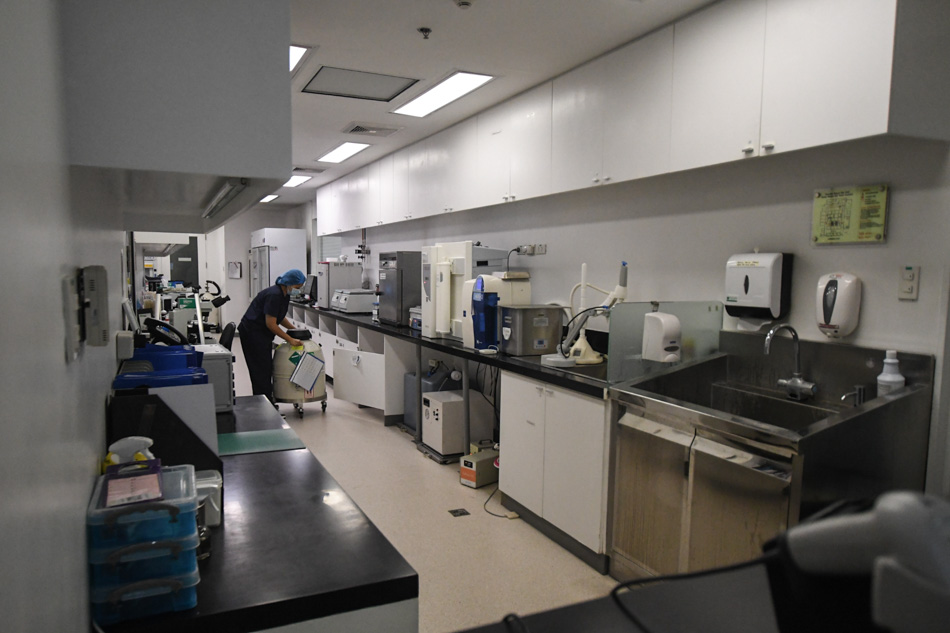 Harvesting eggs from the intended mother costs around 150,000 to 300,000 pesos ($2,869-$5,739). Mothers pay 11,200 pesos ($214) annually for the storage of eggs. Embryo transfer costs up to 100,000 pesos ($1,913).
Mendiola said there is a need to treat infertile mothers in the Philippines but because of ethical considerations, surrogacy is not openly done here. He noted that under Philippine law, the birth mother is considered the real mother of the baby, thereby closing the door on surrogacy.
"Infertility is recognized by the [World Health Organization] as an illness. If it's an illness, it needs treatment…It's an unmet need," he said.
Other countries that are lenient on surrogacy also have their own problems.
"You have to have the legal framework. In some countries, they already have that but there are still some who contest," he said. "Members of the Philippine Society of Reproductive Medicine agreed that as long as there is no clear law that protects the couple, the surrogate and the baby, it will be hard to do here because it will be very complicated. There could be a lot of problems."
"There are many ethical issues. There's room for exploitation. Like in organ donation, di ba, it's the same thing. How can you put a price on something like that? How can you say that it's enough for you to pay me this much? Hindi pwede 'yung: 'O, pwede na yung 100,000 (pesos) sa kaniya.' Syempre you have to do some computations there. And mahirap siyang gawin," he added.
The Recruiter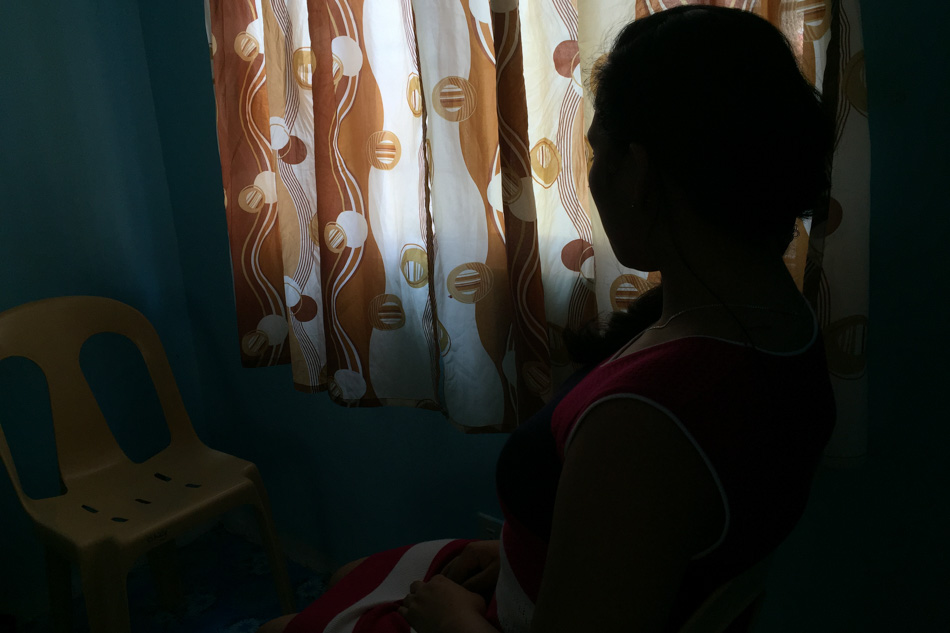 Browsing through the web, there are almost half a million hits that link to surrogacy in the Philippines. Some use the tags "wanted baby makers" or "wanted surrogate mothers."
Georgina (not her real name), founded the Facebook group that recruited Nora and another surrogate mom, Madel.
Based in Greece where surrogacy is legal, Georgina has been recruiting Filipina surrogates since 2010. She also owns the house of the surrogate mothers in the Philippines where they usually carry their babies to full term.
She transports the would-be mothers to Greece for embryo transfer to avoid violating ethical standards in the Philippines.
Georgina said, if surrogacy is legalized in the Philippines, many couples will not have to spend so much on embryo transfer outside the country. Surrogate mothers also do not need to hide in shame from those who would judge them, she said.
"Nag umpisa ako noong 2010 at 2011. Naging egg donor ako tapos noong 2014 nag decide ako na maging surrogate. Ang unang pasyente na napili ko, cancer survivor. Pagkatapos ng chemotherapy nung babae, unable na talaga siya mag carry (ng bata). Risky na po talaga. Natapos ako nung 2017, tapos pangalawang journey ko nitong 2018, ano naman po, wala nang uterus," she said.
(I started as an egg donor in 2010-2011 before I decided to become a surrogate. My first patient was a cancer survivor; after chemotherapy, she was unable to have children. It was too risky. I had the baby in 2017. My second was in 2018, the mother had no uterus.)
Georgina said surrogacy is like a "human oven where the baby is cooked."
"Sa gestational surrogacy po, wala kasing ano, walang link ang surrogate sa baby kasi buo na 'yun, embryo na ita-transfer sa uterus. Parang oven lang po na niluluto ang baby. 'Yung sa pagkain na niluluto po, ganun lang po sa gestational surrogate," she said.
(During gestational surrogacy, there is no link between the surrogate and the baby. The embryo is just transferred to the uterus, like an oven cooking the baby.)
She said her experience of being a surrogate mom is unforgettable.
"During birth, makikita mo 'yung mag asawa 'yung tuwa nila. Iba rin 'yung nararamdaman mo na ang happiness nung mag asawa na tinutulungan mo. 'Yun ang hindi ko makakalimutan," she added.
(You get to see how joyful the couple gets during the birth. It's a different feeling seeing how much happiness you bring to the couple you are helping. It's something I won't forget.)
Catholics Church's Views
Surrogacy and any form of reproductive technology, however, have long been points of concern of the Catholic Church.
In 1987, Vatican released a document, Donum Vitae, which explained the church's teachings on surrogacy and other artificial technologies. Reproductive technologies must only assist but not replace the marital act of couples joint in marriage. Thus, the church does not agree with and, in fact, condemns surrogacy because it replaces the union of couples to produce an offspring.
"Advances in technology have now made it possible to procreate apart from sexual relations through the meeting in vitro of the germ-cells previously taken from the man and the woman. But what is technically possible is not for that very reason morally admissible. Rational reflection on the fundamental values of life and of human procreation is therefore indispensable for formulating a moral evaluation of such technological interventions on a human being from the first stages of his development," (Donum Vitae, The Vatican, 1987)
Father Jonathan Cadiz, a theologian and chairman of the Commission Family and Life of the Diocese of Parañaque, said surrogacy removes one dimension of the marital act of couples.
"Yung bata na nabubuo ay nagiging bunga hindi nang pagbibigayan ng pagmahal ng sarili ng mag asawa kundi because of the technical procedures in the laboratory," he said.
(The baby that is formed is not the fruit of love between the couple but by technical procedures in the laboratory.)
He said the life of a human embryo is not safe in surrogacy because a percentage of procedures result in failed pregnancies. There are also reproductive technologies where intended parents get to see whether or not the embryo has a defect and would be born with abnormality.
Abnormal embryos are then terminated in some instances.
He said the church also questions the morality of using fertilized eggs and human embryos as tools for research because it can cause harm and danger to human embryos that already carry life.
Since there are no laws on surrogacy, Cadiz says the Church will most likely stand against any bill that would legalize or regulate the procedure. It also puts surrogate mothers' lives at risk of abuse.
"Kapag mayroong buhay na na-agrabyado, especially in surrogacy, the church would really defend on the side of life. Sa surrogacy, parang nire-rentahan mo yung sinapupunan ng isang tao para manganak siya.' Yung ganoong kaisipan mali 'yun eh. Ang tao ay dapat hindi ginagamit, 'yung tao ay dapat nire-respeto," he said.
(If anyone is put at a disadvantage, especially in surrogacy, the church would really defend on the side of life. In surrogacy, it's like you're renting the womb. That's wrong thinking. You can't just use people, you have to respect people.)
He said, while couples who resort to surrogacy only want to have their own children, the church said this must be surrendered to the timing and wisdom of the Creator.
"The desire of couples na magkaroon ng anak, that is a good desire. Pero we have to acknowledge na ang buhay ay regalo na mula sa Diyos. We do not own our lives, tayo ay katiwala lang. Yung mga anak ay regalo ng Diyos na ibinibigay sa mga magulang. Dahil ito ay regalo, ibig sabihin inaantay natin na ito ay ipagkaloob sa atin," he said.
The Issue of Citizenship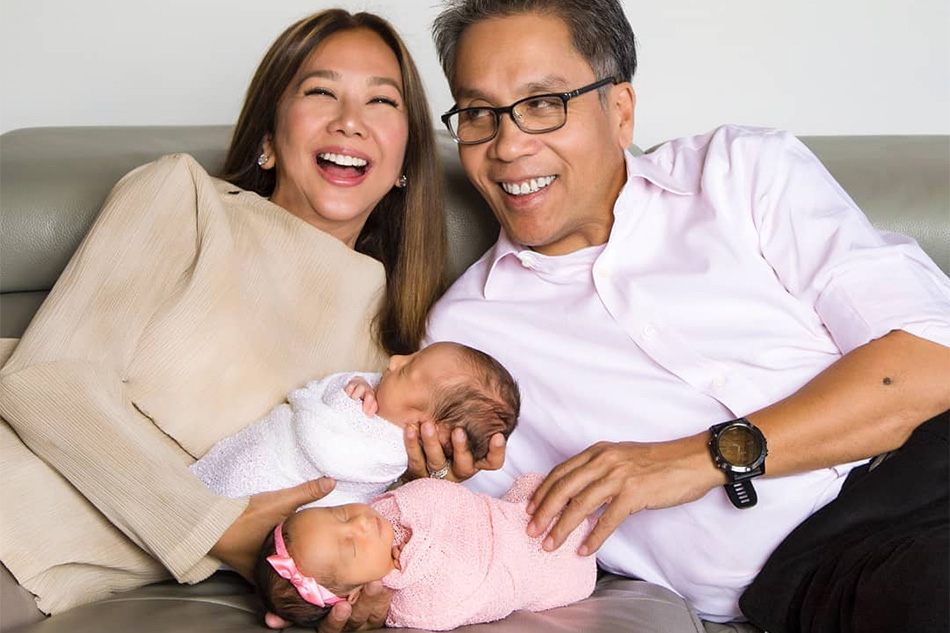 Surrogacy was last brought to legal light in the 13th Congress when Senator Manuel Villar filed Senate Bill No. 2344 or the ACT PROHIBITING SURROGATE MOTHERHOOD INCLUDING INFANT SELLING AND PROVIDING PENALTIES THEREFORE. It did not prosper and was eventually archived.
The topic of surrogacy recently was put on the spotlight after several personalities and celebrities announced the arrival of their babies formed through surrogacy.
Perfume tycoon Joel Cruz had two sets of twins from Russian surrogate mothers. Dermatologist Victoria Belo and Hayden Kho would not have their charming, witty, and smart princess Scarlett Snow Belo if not for surrogacy.
Last February 21, Korina Sanchez and senatorial candidate Mar Roxas announced the arrival of their twins Pepe and Pilar. The two said they tapped the services of an American gestational surrogate mother. Even though it was made clear than the twins are from Korina's egg and Mar's sperm, some quarters have posed questions about the citizenship and status of the twins.
In his PDI column "The delectable twins of Mar and Korina" published last March 10, 2019, former Chief Justice Artemio Panganiban asked if the twins are Filipinos since they were born from a surrogate "who, presumably, is not a Filipino."
"If she was listed in the certificate of birth as the mother, then any claim of Filipino citizenship would be problematic. Will DNA testing be enough proof to issue them Philippine passports?" he asked.
Other questions posed by Panganiban: "Who exercises parental authority over the children? Can the surrogate claim to be the legal mother since she actually bore and gave birth to them? Can she be the beneficiary of the twins' insurance? Can the children inherit from her and also from Korina and Mar?"
In an interview, Atty. Cecilio Duka, a professor of legal ethics and constitutional law in the University of Makati, said surrogate kids have to be adopted by the intended parents before they are recognized as the legal parents of the babies in Philippine territory.
Even if both parties of the surrogate mother and intended parents sign a contract, in the absence of a law that covers surrogacy, the contract will be invalid. Worse, if the surrogate takes the baby and decides to breach the contract, Philippine laws will protect the mother who bore the offspring since it is assumed that she is the legal mother.
"Yan ang problema natin kasi sa ating laws, the one who gave birth is the biological parent or mother of the child. Regardless kung anuman ang kanilang agreement, 'yung nanganak, siya talaga ang Nanay. So siya talaga ang may right over the child rather than the one who paid her para magdala ng bata," Duka said.
(That is the problem because in our laws, the one who gave birth is the biological parent or mother of the child. Regardless of the agreement, the one who gives birth is the mother so she has the right over the child rather than the one who paid her to carry the child.)
"In the absence of a law kasi, ordinary contract laws would apply sa Civil Code. Eh ang problema natin, ito ay wala pa eh. Gray area siya kasi wala tayong specific law. So kung ordinary contract ito, matatalo, kasi bawal sa atin na ibenta 'yung bata," he added.
(In the absence of a law because ordinary contract laws would apply in the Civil Code, but here there is no law. It's a gray area because there is no specific law. If it's an ordinary contract, it would lose because selling a baby is illegal.)
A father's paternity can be contested and proven through DNA testing. But the procedure can take years to prove the legality of the parenthood to the child born of the surrogate mother.
Duka said, if parents of surrogate babies do not go through adoption but assume that they are the legal parents, they can be charged with simulation of parental status on the birth certificate of the surrogate child.
Article 164 of the Family Code in 1987 states that even before reproductive technologies such as surrogacy was an issue, "Children conceived as a result of artificial insemination of the wife with the sperm of the husband or that of a donor or both are likewise legitimate children of the husband and his wife, provided, that both of them authorized or ratified such insemination in a written instrument executed and signed by them before the birth of the child".
"Meron tayong provision doon sa Article 164 ng Family Code, wala pa yung in vitro fertilization noon. Mga artificial insemination pa lang 'yung alam. So 'yung artificial insemination, kung may consent ng both parties, legitimate child siya. Pero yung artificial insemination, it presupposes na legally married 'yung asawang babae ang nagdala ng bata regardless kung saan ang source ng sperm," Duka said.
(There is a provision in Article 164 of the Family Code, when there was no in vitro fertilization but just artificial insemination. In artificial insemination, if there is consent between both parties, then that is a legitimate child. However, it also presupposes that the woman is legally married regardless of the source of the sperm.)
Professor Elizabeth Aguiling- Pangalangan, director of the UP College of Law Institute on Human Rights, said Korina and Mar are honored as the legal parents of their twins because in the United States, the law recognizes the people who intended the creation of the child as the legal parents. He said the twins are American citizens but could apply for Filipino citizenship.
"In the laws of the US where the child is born, they would consider and I will presume that the names in the birth certificate of parents are Korina and Mar. So they won't have to adopt the kids. In the US, it's the intending parents, the parents are those who intended the creation of the child. The surrogate mother would not give birth to the child had they not intended it," Pangalangan said.
Other questions on surrogacy were also tackled during a law and technology forum in UP Diliman last Thursday.
Pangalangan said surrogacy boils down to 2 legal issues, regardless of where it was done: when the donor-mother (surrogate mother) re-asserts her right to the child, and when intending parents attempt to make the donor responsible for the child.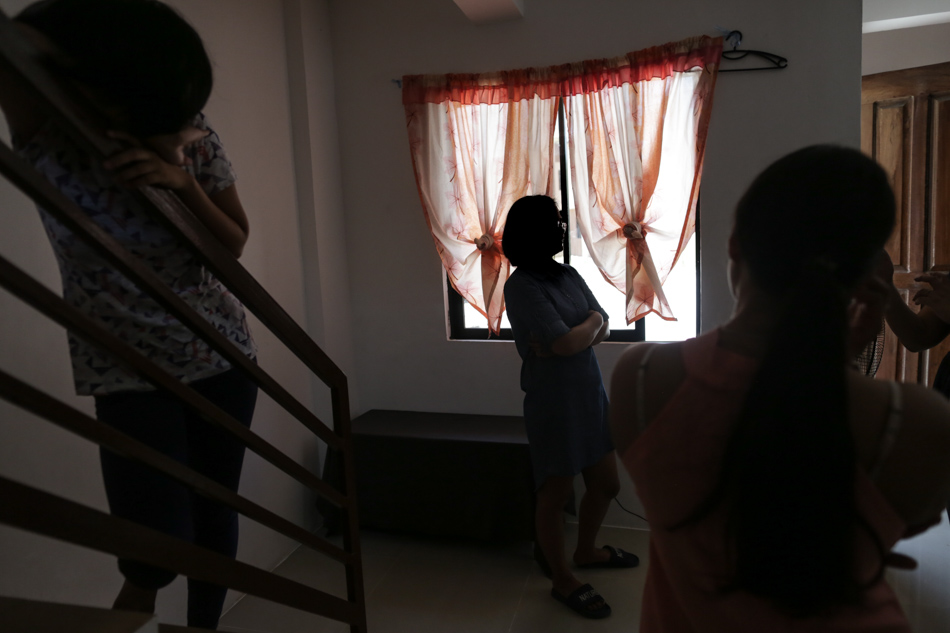 There are several policy options for the Philippines on surrogacy such as:
prohibition of all forms of surrogacy
prohibition of commercial surrogacy but allow altruistic surrogacy wherein there is no money involved
permit commercial surrogacy but regulate it
don't regulate surrogacy at all
In the Philippines, poverty plays a major role in the decisions of surrogate mothers. Even if the surrogate knew and was aware of a contract she signed, Pangalangan said there is no real consent if the society created circumstances that coerced poor women to give away or sell their children.
"Surrogacy is dehumanising. It fosters the attitude that the womb of the woman acts as surrogate and the child which she gestates and gives birth to are mere commodities. It reduces inherently personhood of a human to a market commodity," she said.
A ban on all forms of surrogacy in the Philippines, Pangalangan said, will not cover surrogate services abroad and could only trigger the black market.
Altruistic surrogacy, wherein a sister, a cousin, or a best friend could be the surrogate, can be done if there is no money involved, she said. The question of ethics, however, remains.
The third option, commercial surrogacy, could prevent or aggravate exploitation, Pangalangan said. Offering higher fees to entice women to become surrogates against their better judgment is one possible outcome of commercial surrogacy, she said "but lowering the fees would also mean exploiting surrogate mothers for a hard service done."
Other possible regulations are: regulate the pricing of services; require screening for couples; require screening of surrogate mothers; and, have prenatal care.
The state can also choose not to regulate surrogacy at all because this is patronizing to women and a threat to their rights, she said.
A Return to Surrogacy
Nora said she dreamed about her baby after her surrogacy experience in 2017.
"Isang beses po. Ewan ko kung bakit. Baby yung napanaginipan ko noon eh. Kasi black American sila...black 'yung baby, naglalakad lang. Bakit kaya ganun? Isang beses lang. Na-miss ko siya (cries) kasi syempre galing sa akin 'yun eh," she said.
(One time, I don't know why, I dreamed about the baby. The baby, who is African-American, was walking. I dreamt about the baby once. I miss that baby because he came from me.)
She has also learned to reject other people's opinions of her.
"Iniisip nila binebenta ko 'yung anak ko e, hindi ko naman anak 'yun. Hiniram lang 'yung katawan ko, pinahiram ko naman. Hindi porket nag surrogate mother, nag mukha nang pera, nagbebenta na ng anak," she said.
(They think I am selling my own kids. Those kids aren't mine. They just borrowed my body, and I let them. Just because I am a surrogate mother does not mean I look like money, that I sell my kids.)
The 500,000 pesos she got from the couple was spent on their house, the education of her kids and, for a time, several parties for her neighbors and her family. In 6 months, the money was nearly all gone. She and her husband recently fought over money.
Nora, however, isn't worried. She is working on keeping herself healthy, and is on hormone therapy, waiting this time for another couple to bring their fertilized embryo.
"Kailangan ko lang magkaanak ulit para magkapera tayo."
(I just need to give birth again so we can have money.)